Peterson Air Force Base Expanding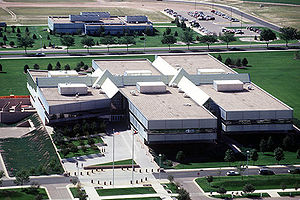 To provide mission growth, Peterson Air Force Base announced its need to expand by 200 acres in 2015 during the annual State of the Wing address. Now that expansion is close to happening–just waiting for the Air Force headquarters at the Pentagon to give a final stamp of approval.
CSBJ.com says:
"The 200-acre, city-owned parcel is located northeast of the base, north of the airport's eastern runway and is currently an undeveloped grassland.
The base is about 1,300 acres and the Air Force only owns roughly 200, leasing the rest from the city for $1 a year. Peterson uses the Colorado Springs Airport for its military missions and in exchange, the Air Force provides emergency fire response at the airport.
"That saves the Air Force a considerable amount of money, as well as the airport because they don't have to maintain their own capability there," said Andy Merritt, chief defense industry officer for the Regional Business Alliance.
New missions at the base could bring private defense contractors, resulting in more jobs in Colorado Springs."
To read more at CSBJ.com, click here: http://www.csbj.com/2016/01/06/peterson-awaits-approval-for-200-acre-expansion/
To read more at Gazette.com, click here: http://gazette.com/peterson-air-force-base-announces-possible-200-acre-expansion/article/1559540