Meet our Staff
Front Range Commercial Staff
Amiee Tomei
Receptionist/Administrative Assistant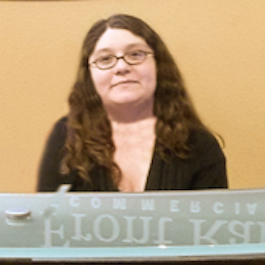 Beth Nolette
Accounting
Beth brings more than 20 years of executive-level accounting and finance experience to Front Range Commericial. Before joining our team, she worked as a CPA and Director of Finance for a national insurance company.
Her field of expertise includes contract administration, cost modeling / projection analysis, and financial and strategic planning.
Lora Garmire
Accounting & Brokerage Administrator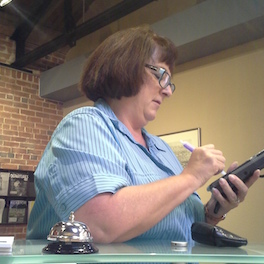 Lora handles the accounting and maintenance issues for approximately half of our management portfolio. Her knowledge and efficiency with Word, Excel, MYOB and Yardi has made her a critical part of the Front Range Commercial team since she arrived in June of 2005.
Lora brings 25 years of accounting experience with her, and assists the brokers when needed.
Jim Kirks
IT Manager
Jim has been with Front Range Commercial since its founding in 1999. Before coming to Front Range Commercial, he worked with Bob Nolette and Jay Carlson at The Summit Commercial Group. His experience in commercial real estate and his keen knowledge of technology has helped Front Range Commercial keep on the cutting edge.
His many responsibilities include upkeep and maintenance of all computers and communication systems office-wide as IT Manager. His "jack-of-all-trades" badge is vital for varying projects throughout the office.
Nancy Liccardi
Assistant Property Manager
Nancy joined Front Range Commercial in June of 2008. She comes from a construction family and brings a background in property and business management to compliment the rest of our team.
Nancy assists the brokers with a broad range of property management issues from tenant concerns to scheduling, and following up on maintenance jobs.
Erik Sikma
In-House Maintenance Technician
If you would like to speak to anyone at our company, call our front office at: (719) 520-9500. We'd love you hear from you!
Website design and maintenance and social media management by JazzSocialMedia.