Michael A. Roslin, Broker Associate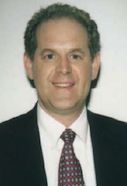 MICHAEL A. ROSLIN, CLS, Broker Associate
Specializing In: Retail, Office, Investments, Land
email: michael@frontrangecommercial.com
Michael A. Roslin's experience in commercial real estate dates back to 1994 when he began investing and managing commercial property. His real estate experience has been further influenced and enhanced by his successful eight year tenure as a franchisee for IHOP restaurants, employing a staff of 35 people. Michael also gained experience in the merchant development of an independent restaurant, coin laundries and the development/operations partner of the visionary ground up development of a 23,000 SF retail liquor outlet, which at the time of its construction was the first in the state of Colorado to integrate an in-store wine tasting room and feature an exterior Drive-Thru lane.
Michael A. Roslin has experience in representing local, regional and national retail and office clients. He has been successful in redeveloping and repositioning single and multi-tenant assets on behalf of clients.
Michael A. Roslin joined Front Range Commercial, LLC as a Broker Associate in 2005 and focuses on Landlord and Tenant representation, as well as the disposition of investment properties. Michael offers a full range of consulting and marketing services, including Lease review, property analysis, and market positioning. He is the type of person who prides himself on his creativity, incisiveness and ability to tackle tough problems with an ever-present desire and urgency to complete projects quickly and successfully on behalf of clients.
Michael is a graduate of the University of Colorado with a B.A. in Organizational Communication/Economics.
Professional Affiliations: 
Pikes Peak Association of Realtors (PPAR)
Realtors Commercial Industrial Society (RCIS)
International Council of Shopping Centers (ICSC)
Professional Designations: CLS – Certified Leasing Specialist (ICSC)