[vc_row full_width="stretch_row" full_height="yes" parallax="content-moving" parallax_image="3626″ css=".vc_custom_1462829462400{background-color: #595959 !important;}"][vc_column width="1/3″][vc_custom_heading text="FRONT RANGE COMMERCIAL PLAYS BRANDON STRAUB" font_container="tag:h2|font_size:50|text_align:center|color:%23ffffff" use_theme_fonts="yes" css=".vc_custom_1462829046390{padding-bottom: 20px !important;}" link="url:http%3A%2F%2Fwww.csbj.com%2F2016%2F05%2F09%2Fstraub-skates-back-to-his-hometown%2F|title:Click%20to%20read%20this%20article%20on%20CSBJ.com|target:%20_blank"][vc_btn title="Click to read article on CSBJ.com" style="classic" color="primary" align="center" button_block="true" link="url:http%3A%2F%2Fwww.csbj.com%2F2016%2F05%2F09%2Fstraub-skates-back-to-his-hometown%2F||target:%20_blank"][vc_column_text]
[/vc_column_text][/vc_column][vc_column width="1/3″][vc_column_text]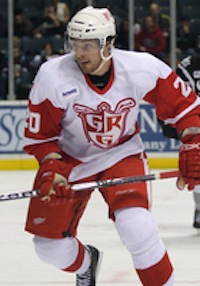 [/vc_column_text][/vc_column][/vc_row][vc_row][vc_column][vc_column_text]Colorado Springs native Brandon Straub went to all the Colorado College hockey games growing up.
His personal and professional life centered on the ice rink — he even met his future wife Sandy, a former junior national champion, at the Broadmoor Skating Club.
In later years, he traded his skates for a career in commercial real estate — but only after playing hockey for years.
"You wear a tiny Tigers jersey and all you want to be is a Tiger growing up," he said.
He followed his hockey dreams, traveling from Vail to Oklahoma, to Ohio and Vancouver Island in British Columbia, Canada. Then he came back to the Springs and played for Colorado College — this time wearing a full-sized Tigers jersey.
His love of the game continued, as he played hockey for the Colorado Avalanche's minor-league teams in Cleveland, Ohio, and Johnstown, Pa., as well as the Detroit Red Wings' minor-league team in Grand Rapids, Mich.
He stopped playing professional hockey in 2012 after taking a close look at his life and realizing that the year-to-year contracts and moving to town after town took too large an emotional toll on his family. Both he and his wife were ready to settle down in their career paths and start a family.
The Straubs now have a 2-year-old son, Mason, and are expecting another child in September. Straub, 33, talked to the Business Journal about his past in hockey and his career as broker associate for Front Range Commercial Real Estate.
Why did you return to Colorado Springs?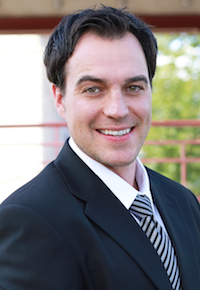 It was a lifelong dream of mine. I had the opportunity to come back to my hometown, the school I dreamed about and setting my roots here permanently.
I grew up with hockey, and with what the community gave me, my goal was to come back here and make a difference, socially, volunteering.
Colorado Springs is a tight-knit community and the hockey community here is even a tighter-knit group.
Being part of that and seeing the benefits of it, was something I knew I wanted to come back to and be a part of.
I truly wanted to give back to the next generation of kids, improve their lives now or down the road, whether it be in hockey or not.
How is the Colorado Springs commercial market doing?
Transaction volume for both sales and leasing is very strong. This is due to favorable financing rates and low lease rates, among other things.
But overall absorption, especially in office space, really hasn't seen that much of an uptick. This is because we don't have very many new businesses and new tenants moving into the market, which is an influential variable keeping lease rates from increasing at a substantial pace.
What do you like most about commercial real estate?

Doing owner-occupied transactions and representing the buyer in the transactions. I am helping a business owner purchase a property for their business that they will use day to day.
It's more personal, but it's not buying a home. I help them with something deeply rooted to their passion, property [that] will help them with their business and professional goals.
Why did you enter the commercial real estate market?
I was initially attracted to commercial real estate more for the intangible traits — its natural gravitation toward community involvement and professional relationships.
The industry requires a great deal of self-motivation, discipline and acceptance that hard work doesn't necessarily lead to instant results.
I was also very intrigued by the numerous paths commercial real estate professionals have available to have an opportunity at a successful career. It isn't simply about transaction volume and being vulnerable to a market's ebbs and flows.
How should Colorado Springs attract young professionals?
To me, our quality of life speaks for itself. That part will take care of itself. We need to continue to create and improve an urban living environment. Millennials in general don't want a quarter-acre lot to maintain while having long commutes to the office, and they love interacting with the community.
Projects just reaching completion and others on the docket will help set a foundation.
Now, we just need to continue to support all our groups that are pro-entrepreneurial environments and encourage all the young energetic minds that Colorado Springs is a great place to stand up their efforts and dreams.
What do you predict for the future of Colorado Springs?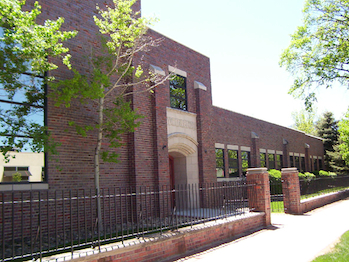 I truly feel [that] the future, from an economic and growth standpoint, is extremely bright.
The predicted population growth for this city in the next 20 years, our quality of life and our recently found economic resiliency relative to most of the country is very positive.
In the last five years or so, we've seen the national trend for "Colorado Pride" in retail plastering our Colorado flag everywhere and the flood of population growth along the northern Front Range.
Yes, it's due heavily to job growth and the booming Denver economy, but Millennials and GenX'ers are attracted to the Front Range and everything it has to offer.
What do you do in your spare time? 
I spend a lot of time mowing the yard. Yes, whether it's December or July, all Mason wants to do is mow the yard.
I love walking around, eating and visiting stores in different parts of the city. It's important to get out and see what all of the pockets of this city have to offer, from trails and parks to restaurants and businesses.
I love fly fishing. Getting away for a half day, full day or short weekend on the river is some of the best reflection time (and it's exciting to chase a large fish around). It's a pastime I hope my sons enjoy, because it's such a genuine, natural, pure way to spend your free time.[/vc_column_text][/vc_column][/vc_row]